My current on land travel rig.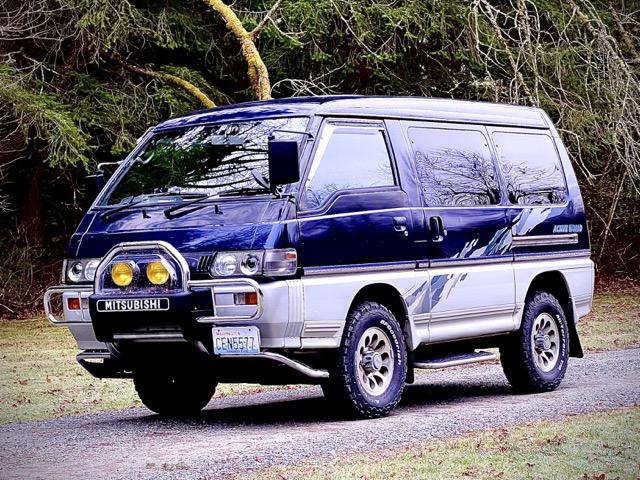 BELOW ARE A FEW F.A.Q'S. ABOUT THE VAN.
USE THE COMMENT SECTION TO POST YOUR OWN QUESTIONS ABOUT THE DELICA VAN.
What is this thing?

This van is a Mitsubishi Delica L300. A right hand drive 4×4 that I have converted into a micro-camper. It's a great little rig for exploring. Imported from Japan these vans were never directly made for the North American market and can only be imported into the United States after they are 25 years old.
Is it hard to drive from the right hand side?

No. Being a few feet to the right of "normal" driving position doesn't really change much in terms of driving. Other than accidentally turning on my windshield wipers rather than the turn signal on occasion (those controls are reversed for a right hand drive vehicle) it isn't hard to get used to driving a RHD car.
Where's the motor?

It's under the front seats. When I'm driving, I'm sitting on top of / in front of the motor.
Does it have much power?

No. It is powered by a four cylinder 2.5L turbo diesel. Enough to keep up with freeway traffic but it is better suited to meandering the back roads.
Does it get good fuel mileage?

The Delica averages about 23 mpg. Pretty good for a vehicle that weighs over two tons and is no more aerodynamic than a brick. I do drive gently to minimize fuel use. But I look forward to doing better.

I really do believe in leave no trace hiking and camping. Driving a vehicle with a tailpipe does run contrary to this and I look forward to the day when I can switch to an electric vehicle. An EV that will allow me to travel in a similar way as I do with this van just doesn't exist yet. The EV's are getting close though. The electric vehicle company Canoo is pretty close to building a van platform that fits the bill. It would be great to quietly explore the back roads and not be burning any fuel or even adding noise pollution. I love it out there poking along forest service roads at 10-15mph and to have the window down without engine noise or exhaust… that will be so awesome!
Is it fun?

YES! There is something about exploring in this thing that makes it great. It is a bit of a curiosity so it is a conversation starter and I meet all sorts of folks that way. It will go most anywhere so I get to poke around in places others may not dare go.
Is it comfortable?

Comfort is a pretty relative thing. I designed the camper to accommodate two people. It has a good sized bed, plenty of storage, and room enough to sit inside and have lunch or read if the weather is foul. Comfort enough for me!
Does it have a name?

Yes, I call the van "Piglet".

I think the van lands somewhere between Piglet from the Winnie the Pooh stories and Babe from the 1995 movie about the sheep pig. Strong, smart, adventuresome, and shaped like a brick. (or maybe a pig) Piglet is easier as a name. I felt that calling a van with tinted windows "Babe" might seem a little creepy. With Piglet as a name I can enjoy our adventures together and when I get home I can still say "That'll do Pig… That'll do."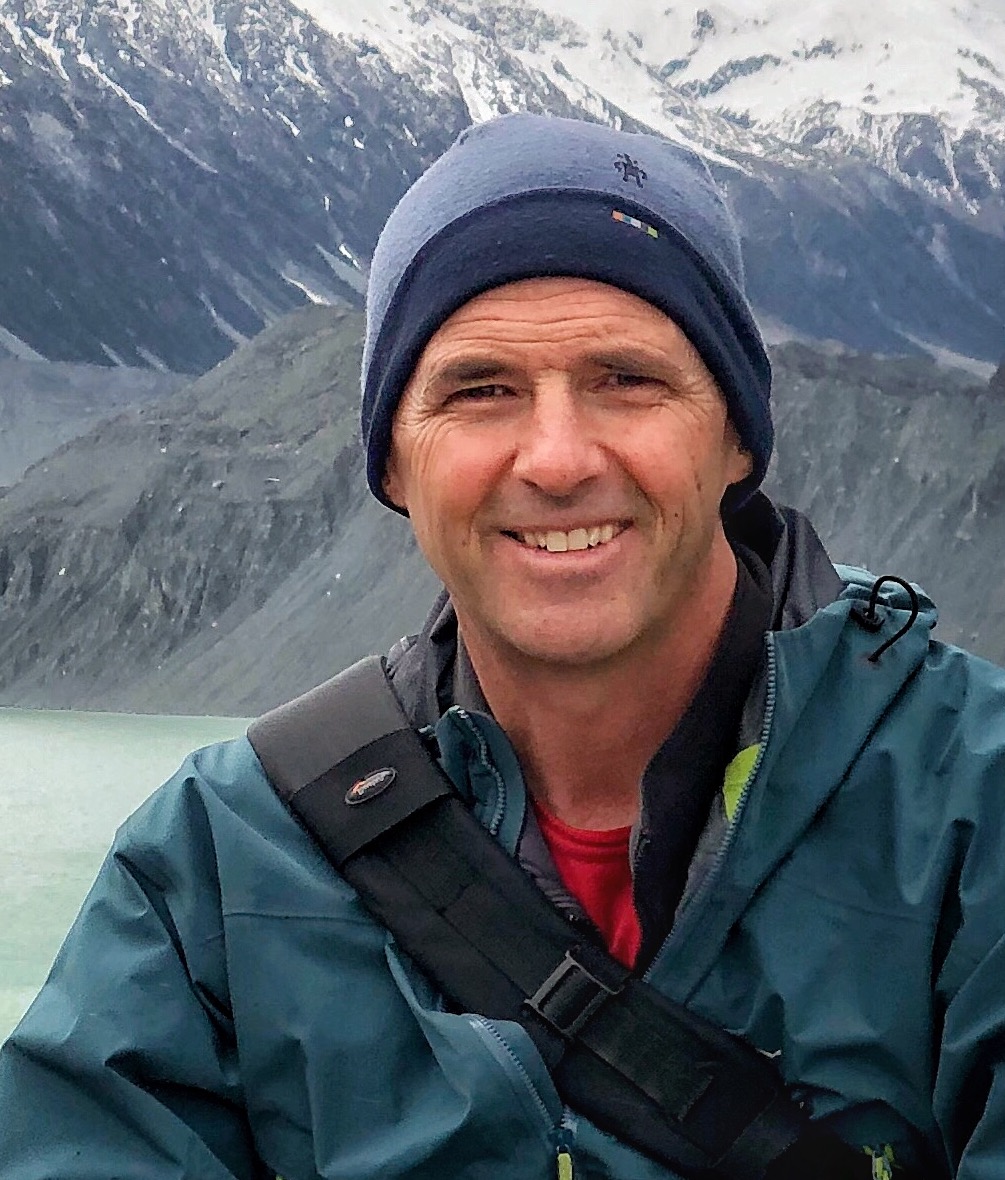 If you saw my van out in the wild I'm probably pretty close by. Feel free to say hi in person or leave a comment at the bottom of this page.
Please note – Comments will be moderated and will not appear until after they are approved. If you would rather send me a message directly use the contact link in the menu above.