By Photographer Dominic Urbano
Silver Falls in Chelan County is a 'hidden' gem. A bridal veil waterfall that would rank with the best if it were on the beaten path near a high traffic tourist destination. As it is the un-heralded Silver Falls is an easy/moderate hike that awaits travelers who are willing to make the 29 mile drive up the Entiat valley to the trail head. The drive to the trail head is a beautiful side trip for anyone traveling between Wenatchee and Chelan Washington along the Cascade Loop. Within the 29 mile drive to the trail head at Silver Falls Campground, travelers will experience the rapid transition from the semi-arid desert to Cascade mountain forest. The road is paved and well marked. (Click here for directions to the trail head at Silver Falls Campground) Note – There is a trail head parking fee.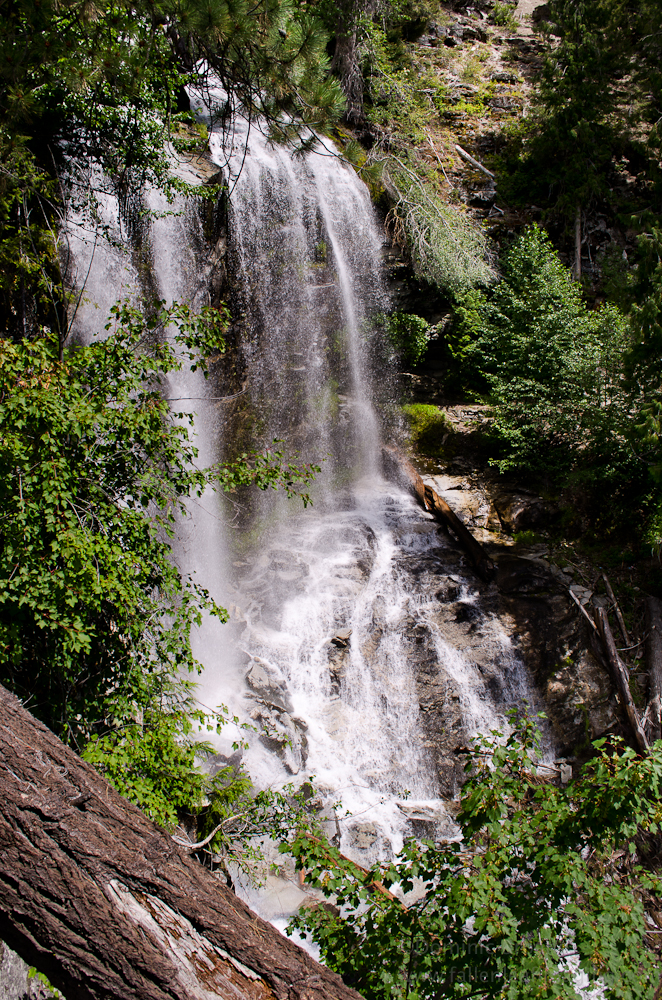 The hike to silver falls is short (about a half mile one way) and can be done as a loop or out and back. Moderately steep the trail is well maintained and features stone steps and numerous rest stop/scenic overlook benches along the way.
The trail begins just across from the Silver Falls campground. From the beginning this is a wonderful trail. Within the first few hundred feet the trail begins to border the stream. Water twisting and rushing though hard rock stream beds and crystal clear pools in the forest are post card perfect scenes. Even if you are unable to make the rest of the hike to the falls the short walk to the first 'rest' area about 400 meters from the beginning of the trail is worthwhile.
While the trail can be done as a loop the best views are to be had from staying to the right and crossing the stream at the first set of benches that overlook the stream. The trail to the left guides hikers away from the stream for some distance as it switches back and forth through the woods before returning to a viewpoint overlooking the falls.