Olympic National Park by Photographer Dominic Urbano.
Photography in the Olympic National Park. Crescent Lake, Hurricane Ridge, Sol Duc Falls, Marymere Falls,….
Isolated on Washington State's Olympic Peninsula, Olympic National Park does take some effort to visit. Traveling to the peninsula rewards visitors with an area of concentrated beauty second to none. One of the worlds great destinations, it is my great fortune to have this national park within a day's drive from my home in Bellingham WA.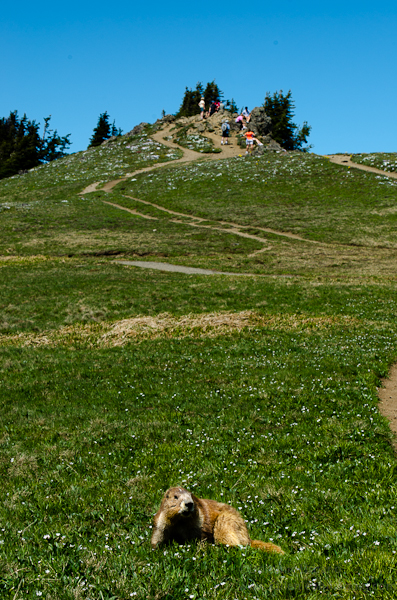 I highly recommend taking the ferry to Port Townsend rather than traveling up the Peninsula from the south. By driving west from I-5 on state highway 20 you will be able to take in Deception Pass and Ft. Casey on your way to catch the Keystone ferry to the Olympic Peninsula. Deception Pass and Ft. Casey are both worthwhile day long destinations in and of themselves but can be easily enjoyed as short stops.
Hurricane ridge may be the one place that you can get the most bang for your travel buck if you are on a limited time frame. On a clear day the views are spectacular even from the visitor center parking lot. A short paved path across the mountain meadow near the visitor center will put visitors at a north facing lookout. Spectacular views of Mt. Baker, the Straight of Juan de Fuca, Vancouver Island, and the small city of Port Angeles are to be had and you wont even be more than a few hundred feet from your car. The Hurricane ridge trail is something of an anomaly in that it is paved. Moderately steep in sections and partially covered in snow well into July the trail provides easy access to alpine meadows filled with flowers and incredible 360 degree views once you reach the top of the ridge.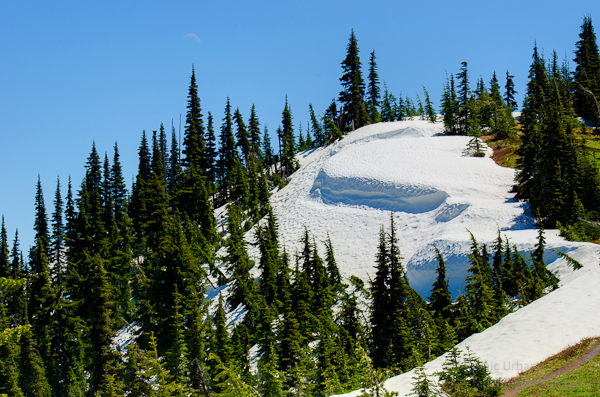 The Marymere Falls trail is an easy 3/4 mile trek trough massive old growth forest that finishes with a short set of switchbacks to the falls viewpoint. It is a most worthwhile hike that will give you a concentrated Pacific Northwest deep woods experience and the Marymere Falls are a beautiful. Forget the notion that you have to hike hard and long to see the best that a place has to offer. The trail is level, easy, and fantastic.