Surfing a Costa Rica beach – Carrillo Beach, (Playa Carrillo)
By Photographer, Dominic Urbano
If you're looking for an experienced surfer review of the Carrillo beach (Playa Carrillo), this isn't it. Surfing at Carrillo was my first time ever… and it was great. The pacific coast Costa Rica beaches are beautiful and I felt it was high time I gave surfing a try.
Various guide books describing Costa Rica beaches point to Playa Carrillo as a nice gentile sand and surf beach that is great for a beginner. I can now vouch for that.
About mid-way along the road that fronts the beach is a small palm thatched hut (they were in the middle of expanding when we were there) with a stack of surf boards and a couple smiling guys waiting to help you hang ten. A painted surf board serves as a sign and announces that you have arrived at the "Chillasana Yoga & Surf School".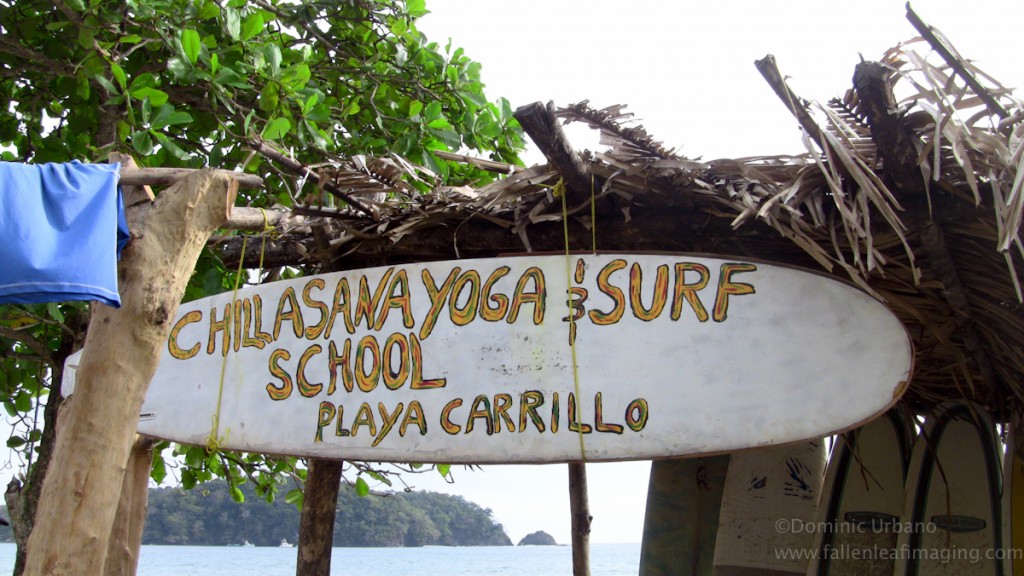 John, the surf stand owner, set me up with Elder as my instructor. Both men were great. Good humored… good English language skills… and just all-round nice.
I won't bore you with the details of my surf lesson other than it was reasonably priced and I had a great time. I even had a seven year old future pro to 'compete' with. (He is being trained by the guys at the surf school… he didn't speak a word of English but he was obviously having a great time showing me how it was done.)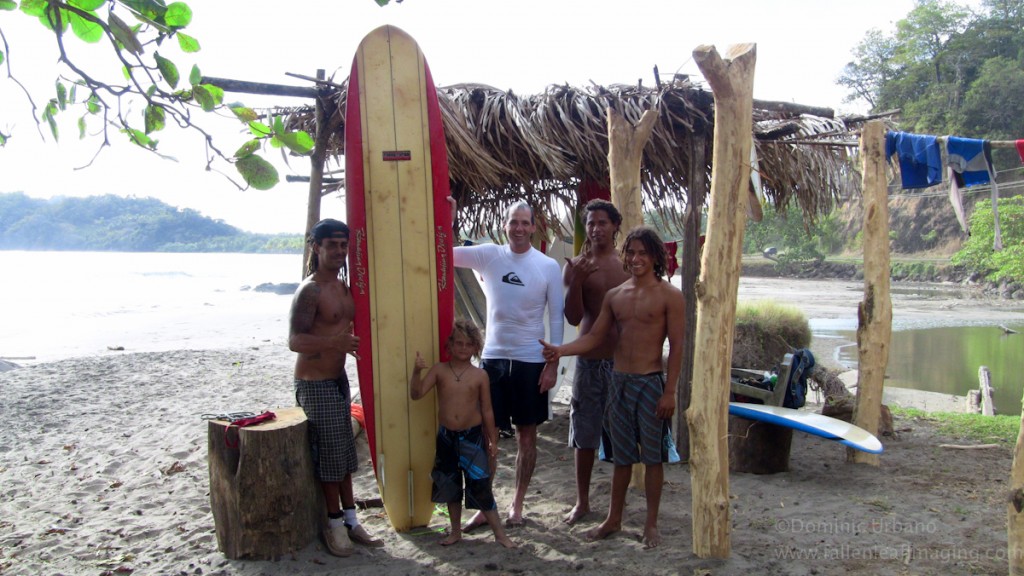 The real positive out of doing business with John and the "Chillasana Yoga & Surf School" was that I got to meet a few local folks. They obviously cared a great deal about the beach and their community.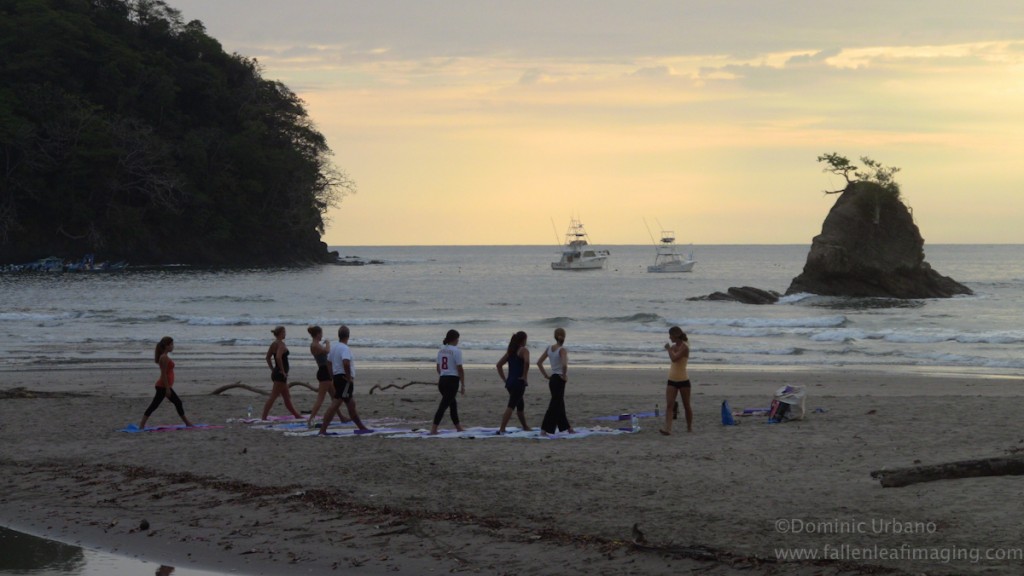 As for the 'Yoga' part of the surf school? It turns out that John's wife is a yoga instructor – originally from Canada – who teaches yoga classes on the beach at sunset. After getting pretty thrashed by the not so massive waves while surfing, I probably could have benefited from some yoga.  I opted to lay flat in bed instead.