There is an entire day of festivities surrounding the Bavarian Bike and Brew XC Mt. Bike race.
2012 was the 15th annual day of racing at the challenging single track course just north of Leavenworth and it was my first opportunity to visit the event. I arrived late and had to leave early, so I did not get a chance to take in the entire festival experience (awards, beer garden, music, children's race, etc…) but I did hike up a few miles of the single track to take photos and get a feel for some of what the racers were experiencing.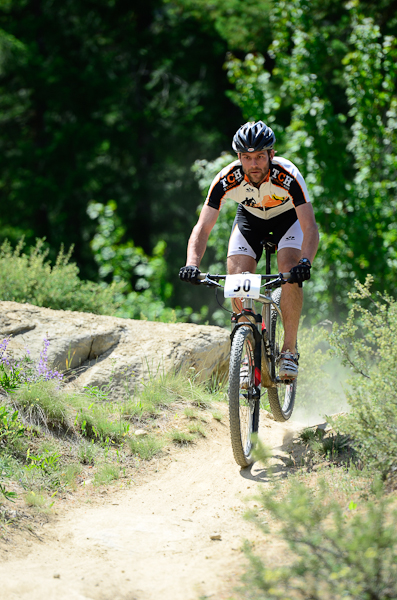 The Bavarian Bike and Brew venue is beautiful and varied. With wildflowers and expansive views from the upper sections, and lush green in the valley bottoms and creek crossings, the racers will experience the type of variety that only the east slopes of the North Cascades can offer.