The Chiwaukum Creek Fire near my home in Plain WA
This fire has been burning for a few days now and I have been able to watch the show just by stepping out my back door. The wind has kept the smoke and fire moving south, away from my home, but smoke is choking Leavenworth and evacuations are happening as close as a half mile away at River Road.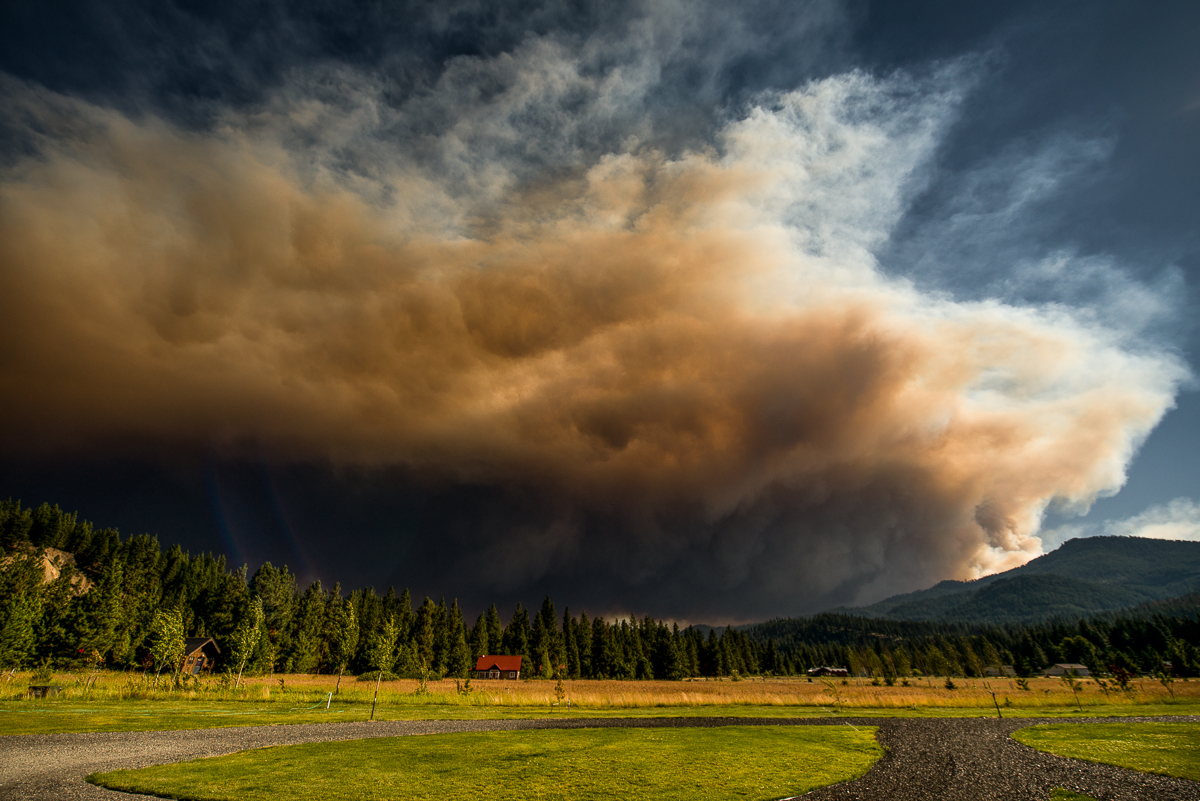 With strong winds and temperatures well over 100, the Chiwaukum Creek fire grew rapidly on July 16th. With huge columns of smoke that were seen as far away as Seattle this has developed into a large and dangerous fire.