A Directory of  Videos, Articles, and Resources for my Pacific Crest Trail Through Hike
Below are links to all of the Pacific Crest Trail through hike post and videos that I have on this site as well as links to resources that I found helpful in planning for the PCT. This directory page is being set up in March/April of 2018 as I prepare for my May 2018 Pacific Crest Trail through hike start date. Once I am on the trail all of my updates will be made from my iPhone and may become sporadic. My most recent post will appear on the home page or the recent articles directory. You can also click "PCT-Pacific Crest Trail" on the articles "Articles by location" list. Updates to this page will likely be sporadic until I complete my hike and have a chance to sit at my desktop computer again. In the meantime, look for updates on my YouTube channel or here, and please forgive errors that I might make as I post from the trail using just my iPhone.
Thanks for visiting!
Best wishes,
Dominic Urbano
Before hiking the trail. Conditioning… gear… and other preparation.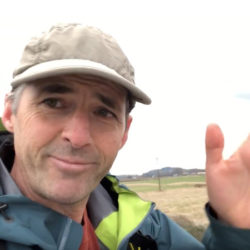 PCT hike introduction Video – March 2018    My first video "Hello world… I'm going to hike the Pacific Crest Trail" sort of thing. A chance to test the camera (iphone) and audio while walking, and to practice editing/uploading just with the phone rather than my desktop computer.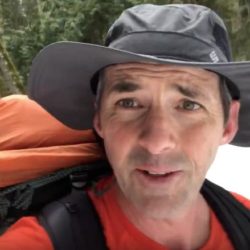 Pre-Pacific Crest Trail Conditioning. A hike on Blanchard mountain ended up putting me into some unexpected snow conditions. In the video I talk about what I hope to gain from my basic PCT conditioning hikes. Fitness goals… gear trials… etc. I also speak about the difficulty that I am having with getting a sun hat that doesn't annoy the heck out of me.

Hiking sun hat modification. My Columbia Bora Bora II hat was too floppy and a little too wide in the back. (See the end of my previous training hike video) I did a bit of surgery and made some improvements to make the hat work better for my PCT hike.