By Photographer Dominic Urbano
A cross state drive to Walla Walla Washington for the annual Walla Walla Balloon Stampede. It was an event that I had put on my calendar some time ago. The combination of the beautiful Palouse region and the always colorful spectacle of hot air balloons was sure to be a visual 'sure thing' for this photographer. Poor ballooning weather for the 2011 balloon festival in Walla Walla prevented some of the planned launches but the charm and hospitality this small city made the trip well worth the six hour drive from Bellingham. Photography, unlike ballooning, is not entirely weather dependent. While I did not get to take in as much of the balloon displays as I had anticipated I was completely taken in by the wonderful city of Walla Walla, the surrounding landscape, and the hospitable people.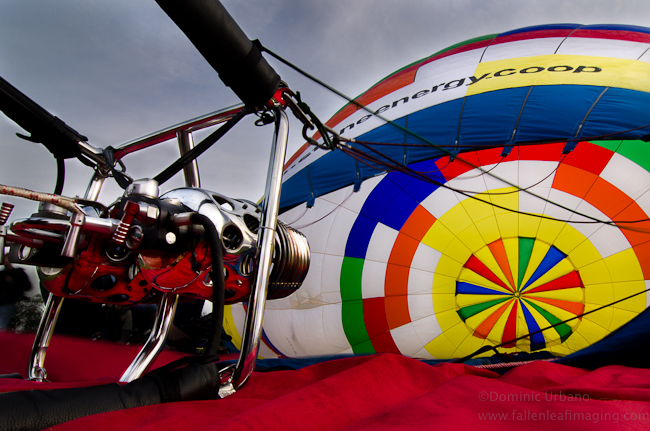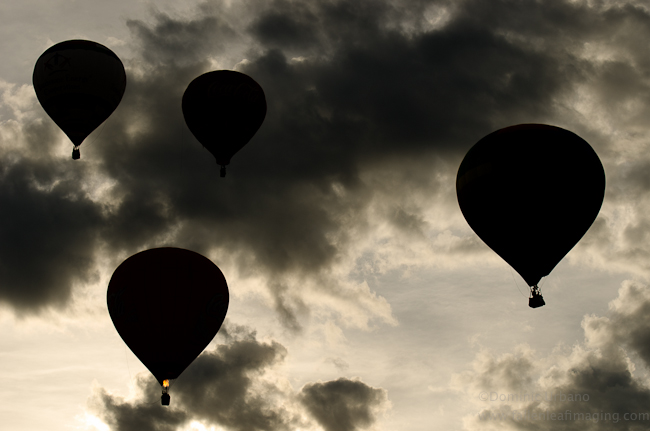 Walla Walla wheat is making room for Walla Walla wine.
As someone who allowed over 20 years to pass between visits to Walla Walla the rapid changes that have been occurring for the past decade or so were immediately apparent. Walla Walla and wheat have, for well over a hundred years, been synonymous. Now, intermixed with the thousands of acres of wheat are and ever increasing number of vineyards. Downtown Walla Walla is so packed with wine tasting rooms that it is hard to fathom that this is an industry in which only of few are even more than ten years old. The dune shaped hills of the Palouse are well known to be some of the finest agricultural lands in the world. It is no wonder that grapes, just like virtually any other crop these adept farmers would care to grow, are thriving here. It would seem that Walla Walla has embraced its new wine identity with enthusiasm. Now, rather than just train loads of wheat shipping out, there are bus loads of people shipping in. Coming to visit a beautiful old agricultural city, taste the fruits of countless vineyards, and see one on the most unique landscapes in the world.
The rolling landscape of the Palouse, green with spring wheat growth, is mixed with the unmistakable rows of vineyards. The back roads through the hills tend to follow the bottom of low curving valleys. Picturesque, but it made it hard to gain a vantage point that would allow me to take a photograph of this vast agricultural landscape. On my first morning of exploring the area I headed north after the 6:30am balloon launch, on the chance that I would find a good spot to see the balloons as they floated over the countryside. I am adverse to presuming it is OK to leave the road and tromp onto someone's land in order to gain a vantage point. (and I sure as heck would not dare to walk on someone's newly planted crop) As luck would have it I spotted a truck at the base of a hill with someone standing next to it that looked like he belonged there.
Belong there he did. That person was Jerry Myrick, the co-owner of Mansion Creek Cellars and a vineyard manager. Jerry welcomed my intrusion and pointed out a high point along the border of what turned out to be one of the newest vineyards in the area. Ten thousand new plants on twenty-two acres had just been put in the ground two weeks prior. Jerry was obviously proud of the project and his passion for the business was evident. After I spent some time capturing images Jerry told me about the project and invited me to visit the Mansion Creek Cellars tasting room. I took him up on the offer and was treated to the excellent wine and company of his business partner Julia Russell. Sipping the delicious liquid and hearing of how she developed her passion for wine as she observed and learned from her father in Spain, I could not help but be impressed with how these vineyards and the product from them is much more than just a crop. It is a business driven by a passionate and welcoming people. After all, what good is wine, without someone to share it with?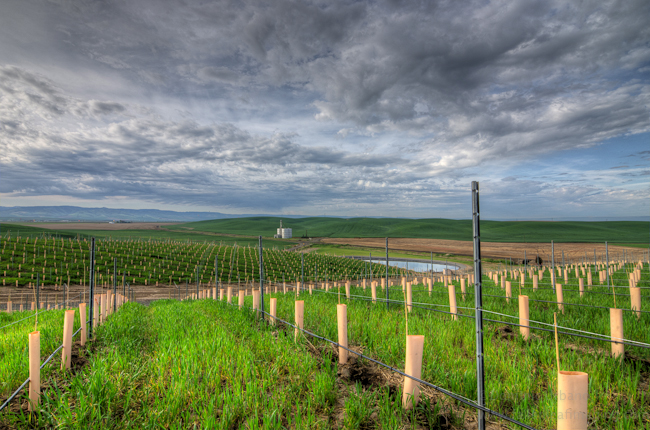 That afternoon while wandering the back roads with my camera at the ready, I had the good fortune to again be treated to the welcoming nature of the people of Walla Walla. A farmer across the road from what looked to be a very promising vineyard to photograph informed me that the Derby family owned that land and that I would find their place at the bottom of the valley. Despite being obviously very busy I was greeted warmly and the Derby's were kind enough to allow me to walk the ridges of their beautiful vineyard. I will certainly be seeking out a bottle of the Spring Valley Vineyard wine. Anything grown by such kind people in such a beautiful place must be good.